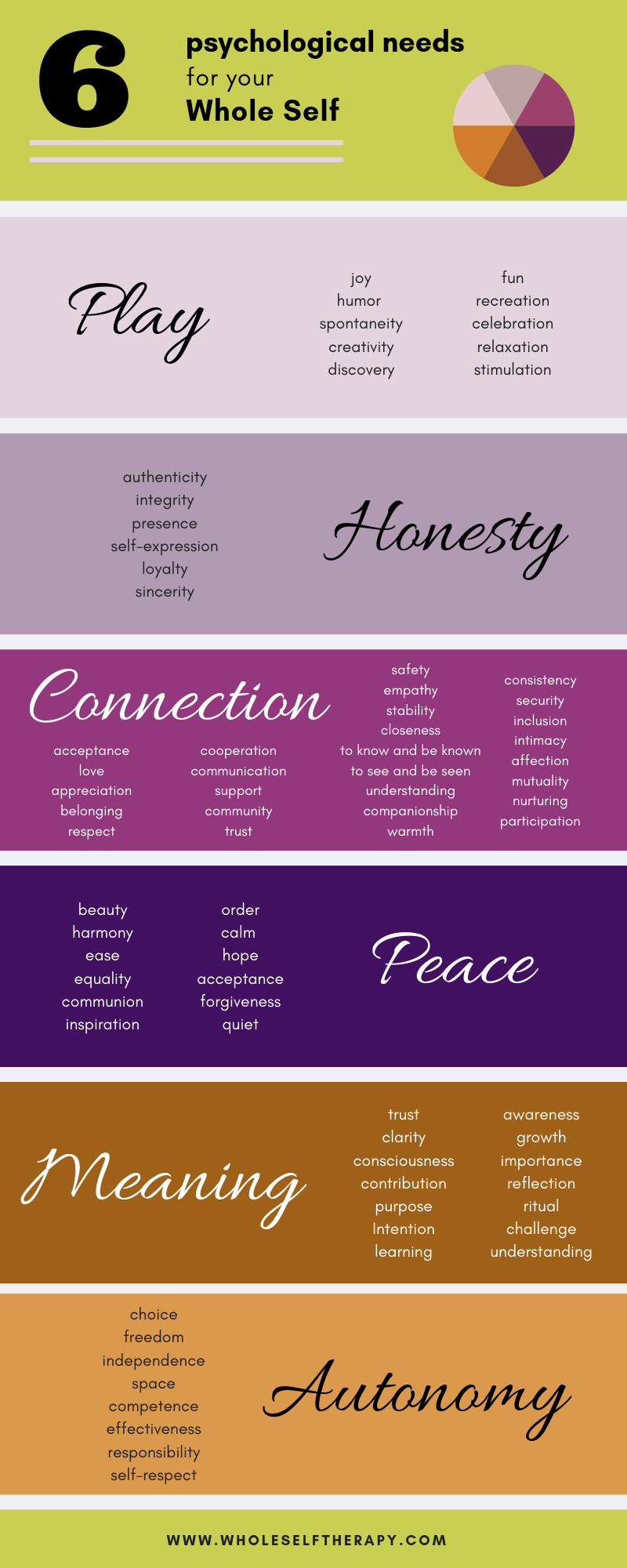 The work of getting to know oneself is some of the most important work that we can do. A big part of this process is getting to know your own needs. We are in a time in our culture when we have grown accustomed to deferring to family, friends or the media to tell us what we need (think advertising, tv, radio, the internet, magazines, etc.). This tendency has completely alienated us from ourselves and our true needs. 
So often when I ask the question of my clients "what are you needing?" their knee-jerk reaction is one of confusion or surprise. "Am I supposed to know that?" is the implied response. 
The process of getting to know our needs serves us, largely, because once we can get clear about what we need, we can employ our natural creativity to begin to find ways to get those needs met. When we have what we need, we feel and exude a sense of peace, wellness and wholeness. 
If you have no idea what you need, start with this list. Look at each category of needs and see what resonates for you. What are you longing for in your life? 
This list was inspired by the work I do with my brave and beautiful clients in my psychotherapy practice. If you are interested in doing the work of self-exploration and think we would be a good fit for therapeutic work together, you can reach out to me here. 
Also, a nod to the good folks at the Center for Nonviolent Communication for their list that motivated me to write my own.